Step UP
What
"Step UP"- A Finishing School initiative from Talent Fab to enable job opportunities for the deserved.
Why
Engineering colleges have been springing up like wild mushrooms in India in the last few years. Their numbers has astoundingly gone high as 33 45 in 2014-15. The state of Andhra Pradesh alone has more than 700 Colleges
Out of the 1.5 million Students passing out every year, only 23% are getting placed through campus interviews and 14% through off campus recruitment drives.
How
Talent Fab has involved industry experts and have come up with a package to help these students PAN India
Talent Fab -Step UP Program
Transform is a 3 day program delivered by experts from diversified fields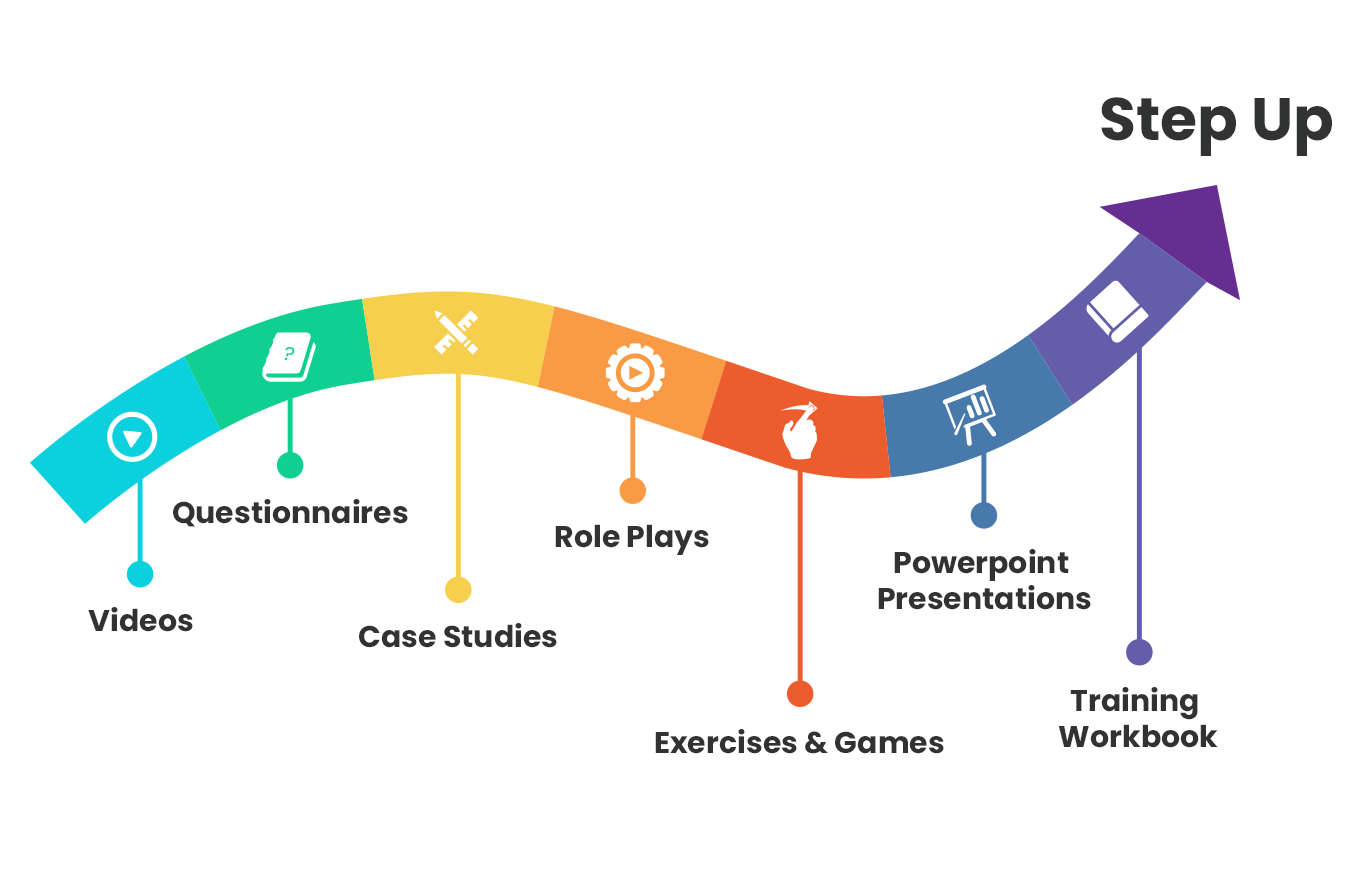 Delivery Mode

Unique Add-ons for the Students

Syllabus
SELF SKILLS

o Dream Building (SMART Goals)
o Interpersonal Skills
o Time Management
o Collaboration
COMMUNICATION SKILLS

o Verbal Communication Skills
o Written Communication Skills (business correspondence )
o Body Language
INTERVIEW SKILLS

o Choosing a Career
o How to Hunt for a Job
o Making Great Resumes and Designing Cover Letters
o Power Dressing
o Body Language at Interviews
o Answering Frequently Asked Questions
o Group Discussions
o Follow Up Procedures
Industry Readiness

o Corporate Culture
o Meetings and Mannerisms
o Problem Solving & Conflict Resolution
o Presentation Skills
o Body Language at Interviews
o Dealing with Customers
o Domain-Overview